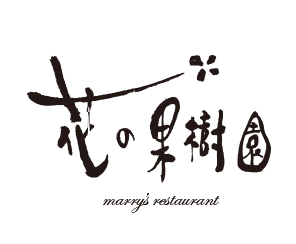 We are selling fully ripe seasonal fruits that are grown in the land of Kumamoto, Japan.
Takaji Farm does not use herbicide. Only sedimentary humus is used, which is most important for the land. Good nature makes luxurious fruits that cannot be found anywhere else. We are proudly offering fresh fruits.
A take-out cafe where you can taste plenty of freshly picked seasonal fruits
"Hana no Kajuen" has a take-out menu where you can enjoy the fruits harvested at the farm. There are strawberries from winter to spring, peaches from early summer, and grapes from summer to autumn. Fruit pizzas with plenty of fresh ripe fruits and parfaits in limited quantities are also popular.
All family members devote to daily farming with good teamwork to grow fresh fruits.
The farm grows variety of fruits including strawberries, peaches, grapes and pears throughout the year.
All the fruits are not picked off the tree until they are fully ripe. This way, the flesh becomes sweeter and stores water until the last minute.
Knowhow of the best harvest timing has been inherited from my grandfather to my father and to me.
The ripe fruits are brought in the restaurant where my mother brings out the best taste.
Farming is our family business.
CALENDAR
Check the schedule for strawberry and grape picking
4393-77 Nonoshima, Koshi City, Kumamoto,Japan
Postal code 861-1103
Fruit picking and Ordering, etc.